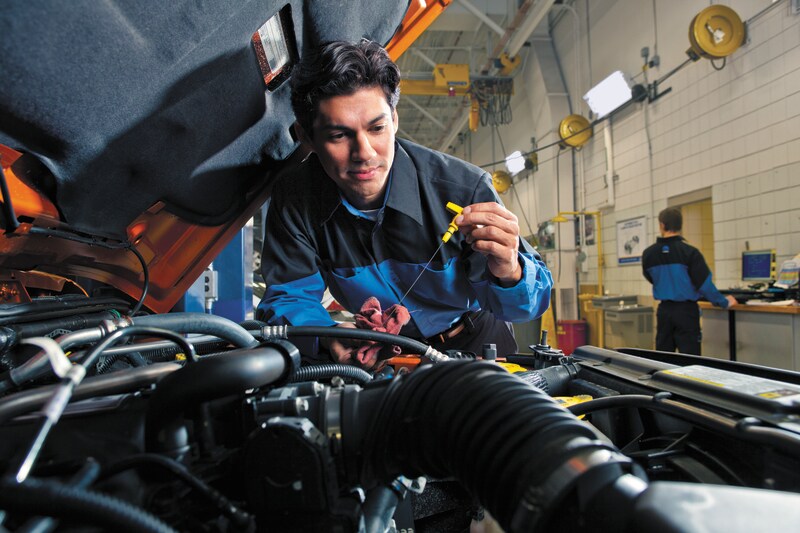 Is your car, truck, or SUV in need of servicing? Here at Tuttle-Click Chrysler Jeep Dodge Ram Irvine, we know the importance of quality service and routine maintenance for the overall health and performance of your vehicle. And not only are we proud of our top-notch facilities, team of trained technicians, and state-of-the-art equipment, but we want to make servicing your car convenient and affordable as well. Our available Partners Maintenance Care plan allows you to get a certain price on your vehicle's maintenance for the next 3-4 years when you visit us for the covered services. Learn more about the plan below!
What Does Partners Maintenance Care Include?
In addition to the convenience that locking in a price can provide for many routine maintenance services, perhaps you are wondering which services get included with the plan. When you have Partners Maintenance Care, it covers a Multi Point Inspection and a complimentary car wash, as well as oil and filter changes and tire rotation every 10,000 miles.
Can I Get Partners Maintenance Care for My Car?
Not only is there a lot to relish in with Partners Maintenance Care, but the plan is available for most vehicles. Do you want to know if your vehicle can get covered by this plan? Give us a call today.
How Do I Get Partners Maintenance Care?
Are you interested in Partners Maintenance Care, and would like to get it for your vehicle? Just contact us at our dealership, and we can get you started on your contract in no time. We would be glad to provide you with specifications about the service plan, like the offered packages, as well as further insight into what it offers. Do you want to visit our facilities in person? We are conveniently located right here at 40 Auto Center Drive.